Lemon Meringue Cake (small serves 6-12)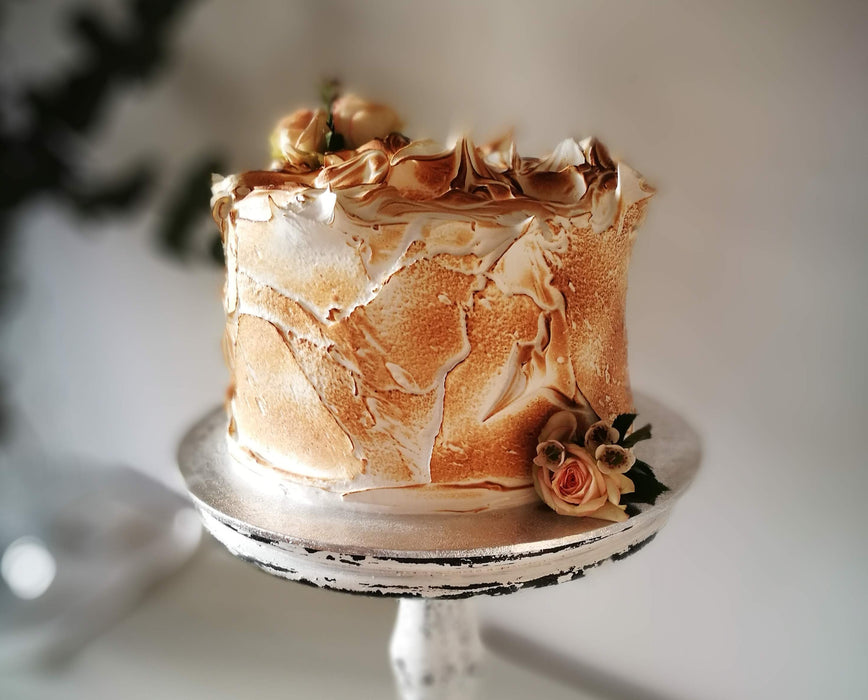 Lemon chiffon sponge with raspberries and lemon cream coated in torched meringue.
A wonderfully light and zesty sponge soaked with lemon syrup and coated in lemon curd cream laced with fresh raspberries. This 'wowzer' of a cake is coated in  torched Swiss meringue  This cake makes for an amazing centre piece to any event and works incredibly as a dessert.
Allergens; WHEAT FLOUR, MILK
Decoration may change depending what flowers are available 
For larger variations of this cake please call The Flour House directly.