Red Velvet Cakes (Small cakes serve 6-12)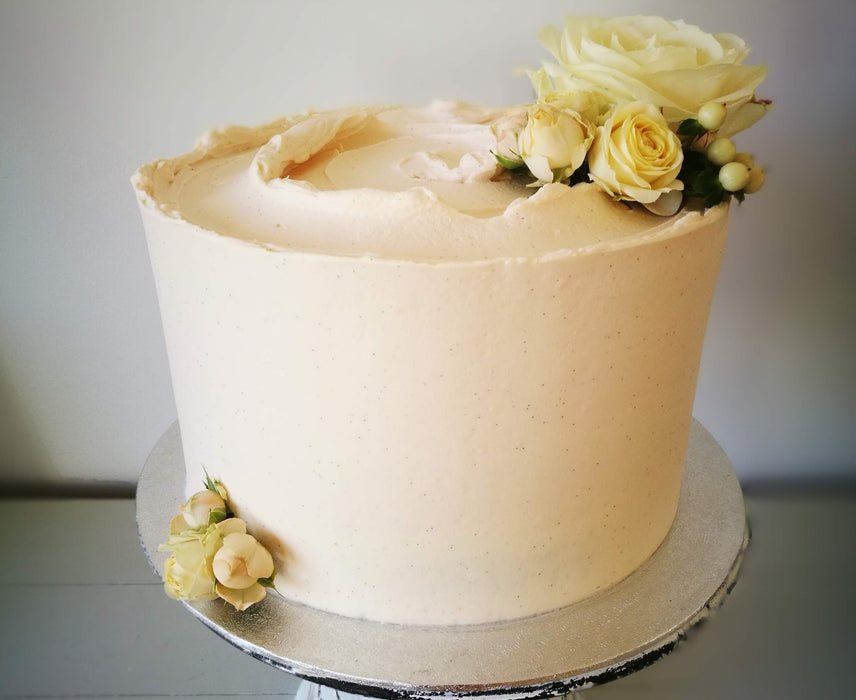 This luxuriously velvety smooth sponge has a hint of chocolate and is served with layers of silky cream cheese Madagascan vanilla cream cheese frosting.
Allergens; WHEAT FLOUR, MILK, EGGS
Decoration may change depending on what flowers are available.
For larger variations of this cake please call The Flour House directly.