The Flour House breakfast scone!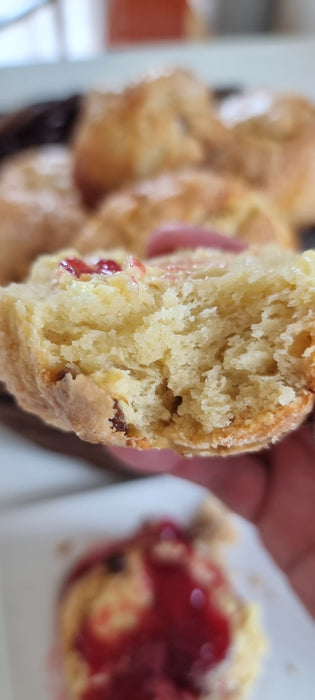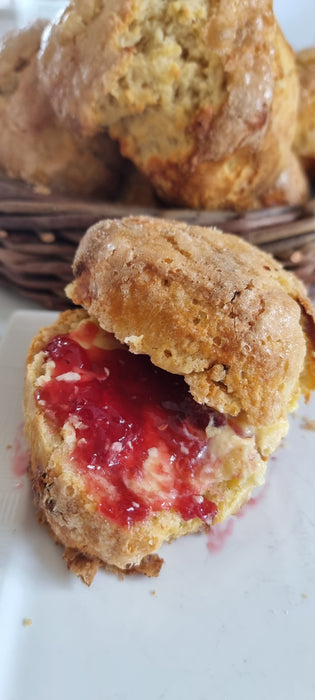 Enjoy your very own Flour House scone, cooked from frozen, pre glazed.
Each box contains, 3 x frozen plain scones, 3 x frozen fruit scones and 2 x frozen Raspberry and white chocolate scones.
Just cook over the Christmas season and enjoy a taste of the The Flour House at home!